"The recommended … amendments to the Land Use Plan are the designation of the current 'Area Under Review' to 'Academic' which will allow student housing."
In a report going to the Board of Governors meeting next Tuesday, UBC Campus and Community Planning (C+CP) has proposed an 'Academic' designation for the Gage South area (where the bus loop is currently located), which had originally been slated for market housing. While housing is still planned for the area, it would be restricted to students and post-doctoral fellows only, with a focus on graduate students. A public hearing to formalize the Academic designation will be scheduled for the last day of exams, April 25, at 6 pm.
In addition, C+CP wants to formalize the layout of the entire area with the Aquatic Centre and MacInnes Field swapping places, and a new bus loop being installed directly north of War Memorial Gym. They also plan to add a new clause in the Land Use Plan that "clarifies the Board's ability to locate the approved residential floor space allocations not achieved in any particular neighbourhood to different parts of campus in the future". In other words, they are already looking ahead to transferring the Gage South non-student housing to another part of campus, and it could even be somewhere that is currently designated as Academic land.
In summarizing the results of the most recent round of consultations, objection to the planned non-student housing in the area was strong, with 57% opposed to the idea. The report also notes "a substantial level of input compared to other consultation experiences on campus," with over 800 students completing questionnaires. Even in a random telephone poll conducted by UBC, they describe student support for non-student housing in the area as "moderate". It concludes "On balance, the predominant feedback emerging from both rounds of consultation, remains opposed to non-market rental housing for faculty, staff and students in the Area Under Review." With a referendum question in the recent constituency elections showing over 90% objection to non-student housing for voters in both the AUS and SUS, as well as a petition we started with over 2000 students supporting the Academic designation of the area, the report notes that "the feedback has remained constant," in terms of student opposition to UBC's plans for the area.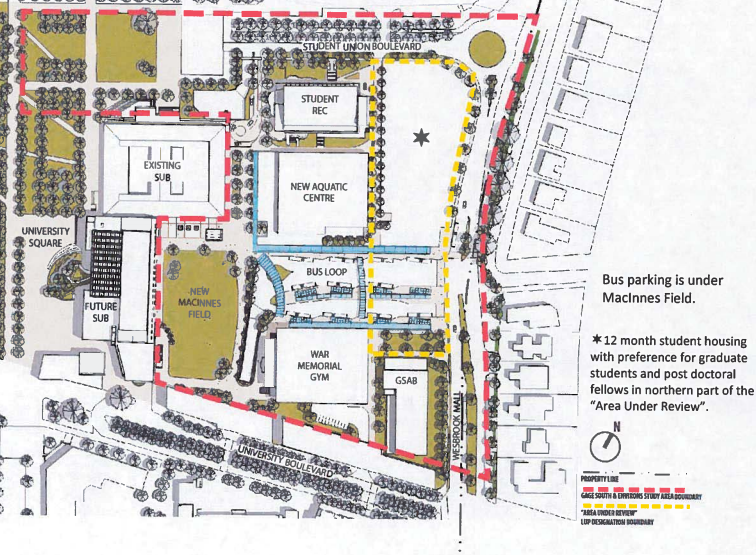 On the surface, this is a significant capitulation by UBC, which has been aware of the constant and extensive student opposition to non-student housing in the heart of campus for many years. However, the devil's in the details and the additional clause about housing transfer hints at the next steps. More analysis to come.