On November 25, 2015, the BC Government named Stuart Belkin to the UBC Board of Governors [1] to replace John Montalbano, who resigned his position on the Board after a series of actions which made clear he fancied himself more of an Emperor than a Chairperson.
In absolutely shocking news, Elections BC records show that Belkin, either personally or through his company Belkorp Industries, has given over $100,000 to the BC Liberal Party since 2005.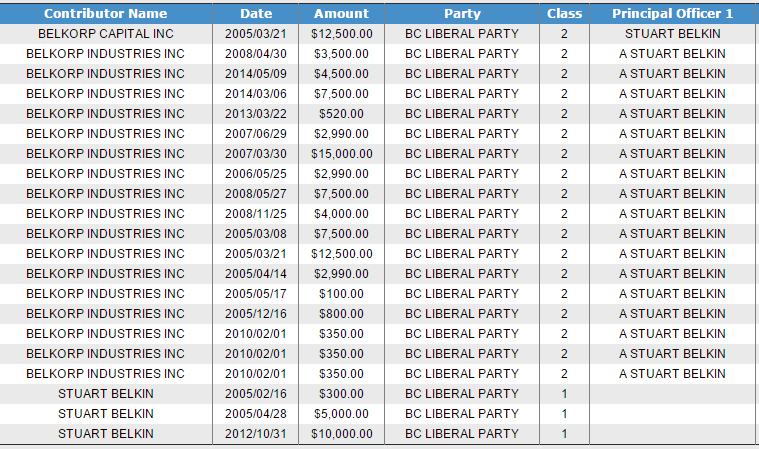 [2]
Belkin is a UBC alum, having obtained a philosophy degree in the early 1980s. The Belkin family name is no stranger to campus either – the Belkin Art Gallery is named in honour of Morris and Helen, Stuart's parents. In 2014, BC Business Magazine estimated the Belkin family's wealth at $900M [3]. What a relief it is that the Board will finally be able to hear the perspective of another white, middle-aged, ultra-rich businessman, a voice that has so tragically been underrepresented at this Board table for far too long. His appointment is effective immediately, so he may even be there at the Board meeting later this week [4].